Today the new awesome toy/action figure "Cosmic Legions" line (by the Four Horsmen Studio) breaks free; finally, and you can place your pre-orders right away!
I've watched the online launch of the new brand, and for the first time I've joined the 4HM's Legions army! And since I couldn't get into their amazing epic fantasy toy line the Mythic Legions (I was simply way too late to get into collecting it), I've finally took the bait for this new one; Cosimc Legions, plus it's always a lot easier to start right from beginning!
It's gonna take about 18 months- 2 years to get the first batch of figures, but what the heck, sometimes you gotta wait for such premium collectibles of displayable figures to be part of your collection...
Here's the stream of today's event, and if you're attending the Power-Con this year, you'd able to see the prototypes in person: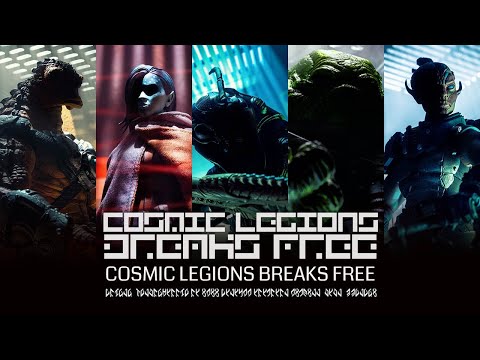 And you can see the first batch of figures right here:
http://sourcehorsemen.com/cosmic-leg...smic-checklist