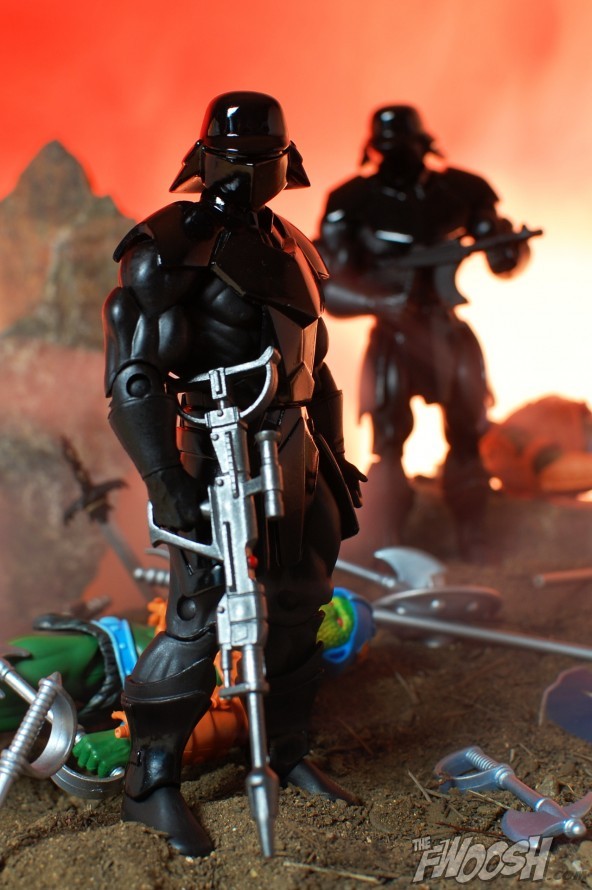 These awesome Dark Soldiers, based on the robot Troopers from the 1987 movie, are made by customizer Joe Amaro. The customs were featured today at the Fwoosh. You can check more amazing photos by clicking
HERE!
I shared these photos this afternoon with the movie's Director,
Gary Goddard
. Here is what Gary had to say about Joe's cool customs:
"HOW COOL IS THIS! Mattel was never able to make toy versions of the MASTERS OF THE UNIVERSE motion picture figures due to some kind of royalty issue. But a collector/custom toy-maker created his own version of our "SKELETOR STORMTROOPERS" and "AIR CENTURIONS". They are sold out! But I have put in a request for two of each. I just think its cool that someone liked the designs enough to make toy versions of their own. I am prejudiced of course, but I think he did a great job! Hopefully they will soon be standing guard in my office."