I'm not much of a customizer, I can't sculpt worth $#!%, so I'm reduced to only painting, parts swapping, and buying casted pieces (if they ever show up that is
).
So here's my first pic:
Filmation Dare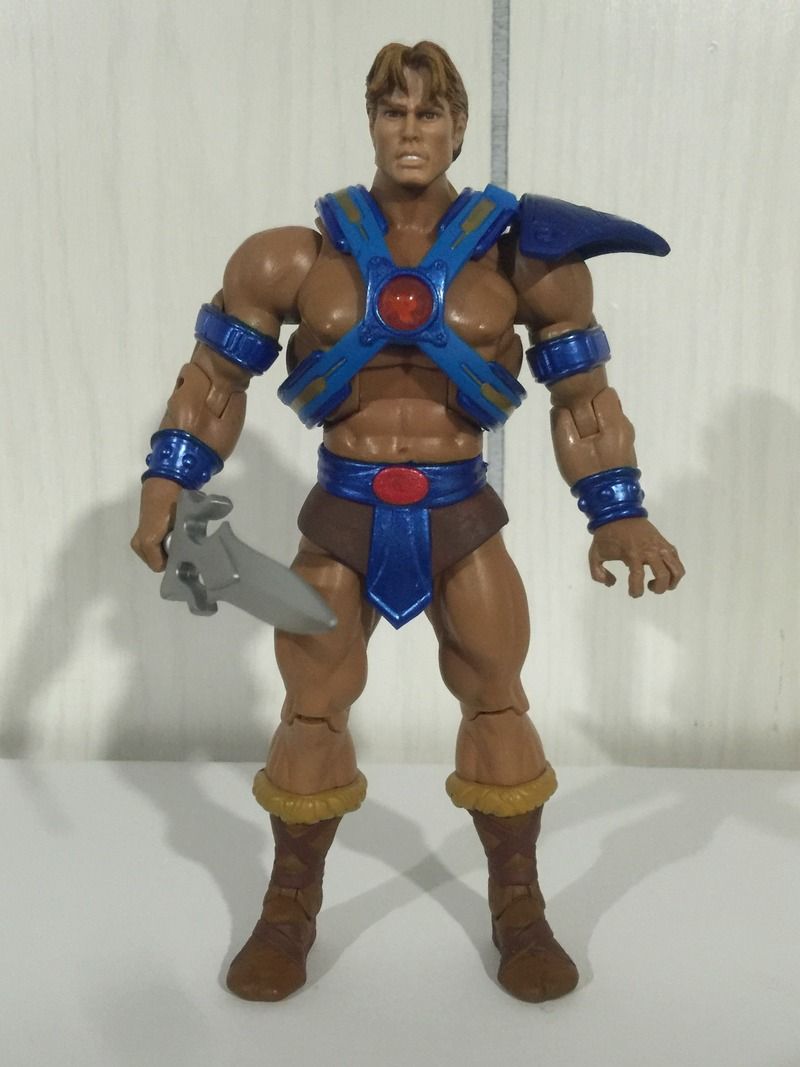 Not finalized yet, been trying to locate a set of blue He-man weapons from the Ultimate Battleground weapons pack for a year now (check out my post in the marketplace).
Also waiting on a casted left hand, but it's looking more and more like my $$ was stolen.