Now when I said something about maybe sparking up some conversation about having my dream figures created all in scale with each other. I love the scale and aesthetics of MotU Classics, plus the Thundercats absolutely look incredible in the same format. They've even done a Batman, Superman, and few other DC characters using the MotU Classics buck.
In my personal opinion, this style could become the standard or at least accepted as much as the Marvel Legends style. Of course having different properties all compatible to each other has an appeal but there's another appeal I wanted to talk about.
The interchangeability. They actually postponed the release of Beastman and He-man to make the heads removable. They made most of the armors removable and even a few other things like Fisto's belt and Vykron's shinguards that could be switched up. King Hiss came along with an interchangeable torso and even a few characters like Spikor that could swap hands. Then there's also Megabeast who is totally overlooked but has the most playability.
Did I mention all the conversion kits that are out there? Customizers are making unofficial pieces that look like the real deal to make Black star, Dungeons & Dragons, mythical creatures, all the way down to Frazetta inspired characters.
Now what if we could incorporate all those things together? Maybe even add some things. Sorta like Hasbro's superhero mash-ups and Mattel's WWE create a characters. Possibly add in a little bit of inspiration of the Square Enix Play Arts Kai figures and some flavor of the Loyal Subjects figures...Or even make them a little more constructable like the Marvel Legends BAFs.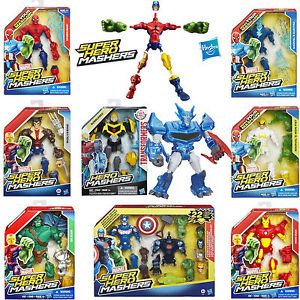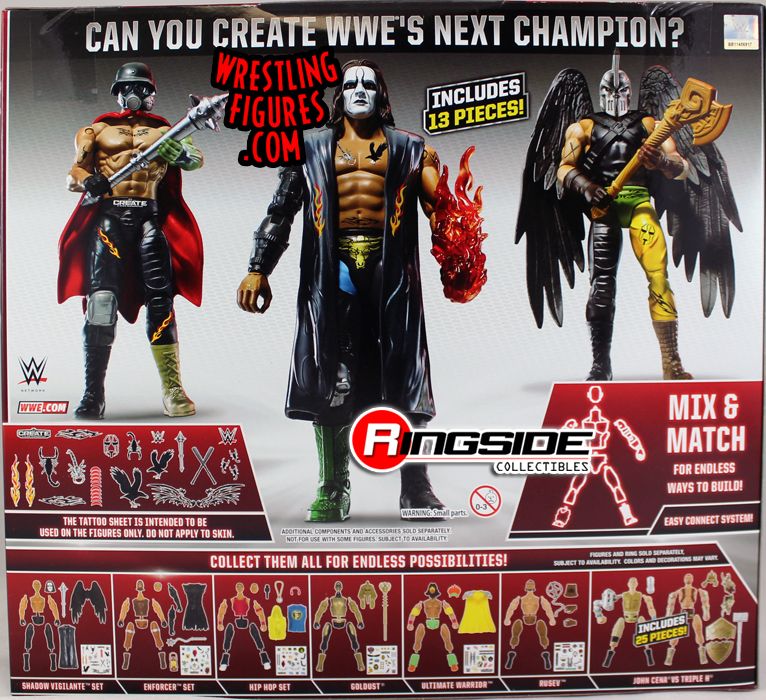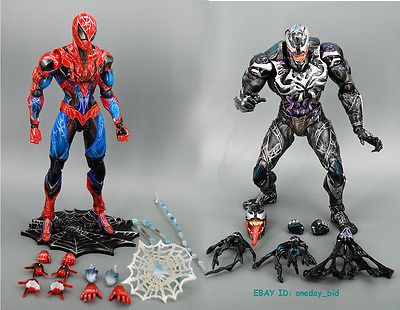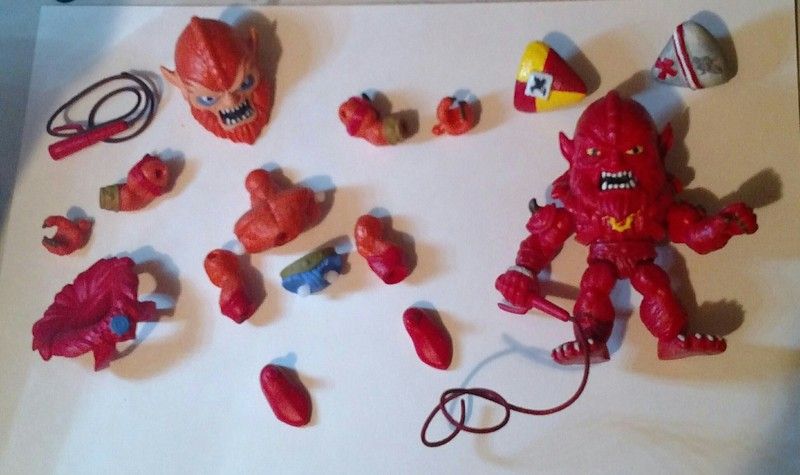 You could put Superman's head on a Horde Trooper or make Stratos have flying hands one minute then have him holding a staff the next. Imagine how you could change a He-man from barefoot to boots and then could even throw on 200x garb with an actual pouch on the loincloth. How about Roboto with gigantic boots and major artillery that could be easily downgraded and switched back to classic form.
How about something of an Ultimate Skeletor that could have Whiplash's forearms or Ninjors or the Palace Guards depending on your style? What about converting him to Keldor with a quick shin change? Do you want duck feet, human feet, or boots? Furry loincloth or tasseled?
How about accessory packs galore for upgrading and creating variants, instead of buying 30 He-men, each with different armors and weapons?!
Well, I'm very curious to know others opinions. Am I dreaming too big? Am I thinking rediculous? Would anyone even be interested?