I have loved dinosaurs for as long as I can remember. Like 80s toys, and video games it's something I never "grew out of." My first job out of college was modeling dinosaurs for an interactive museum exhibit, and although it is nearly impossible to make a living creating paleo-art I still sculpt and paint dinos whenever I can find time.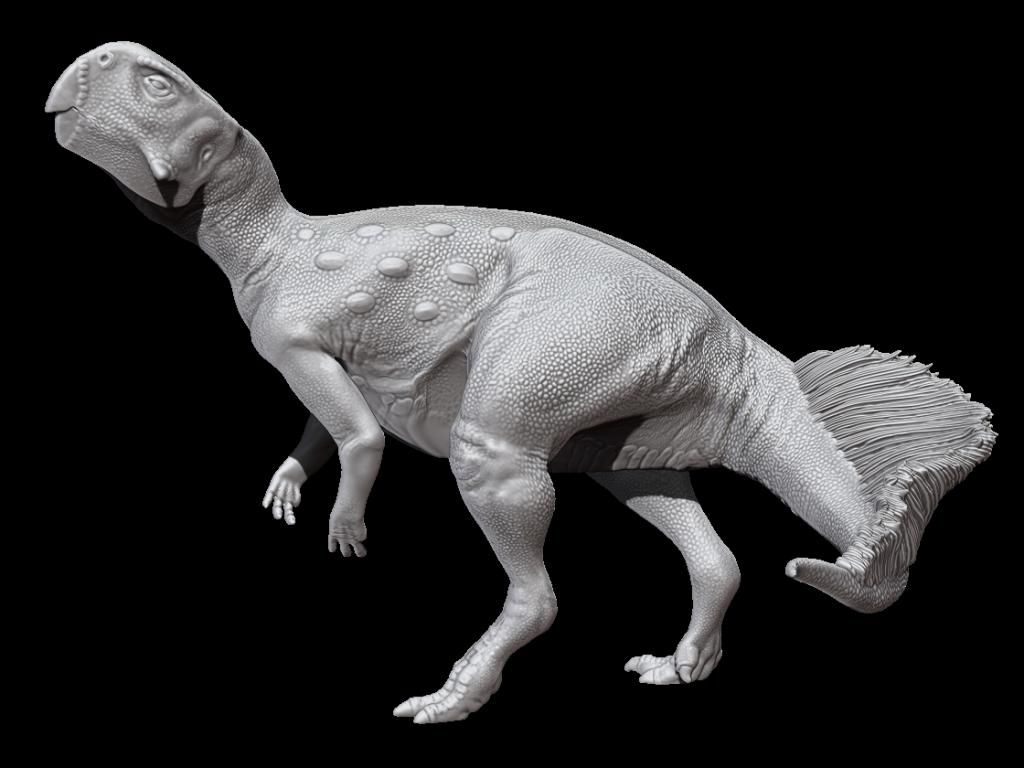 This is a Psittacosaurus model I was commissioned to sculpt. Psittacosaurus was a small primitive relative of dinosaurs like Triceratops. It's not the most impressive dinosaur with the largest species,
Psittacosaurus mongoliensis,
only about the size of a large dog. It is, however, one of the best known dinosaurs. Hundreds of nearly complete specimens are known from China. One specimen recovered in the past decade is beautifully preserved with nearly all the skin and the bizarre quill structures on the tail. This sculpt isn't completely accurate on that front, but I'm updating it currently to reflect the newest research.