I ****ing
hate
these comics and find the depictions of the women to be vomitous. Honestly I spell out my opinions elsewhere, and freely so without being edited, but that was WAY restrained due to that forums rules.
HE-MAN AND THE MASTERS OF THE UNIVERSE #12
that sparked a debate, A debate I wish we all where having as it applies to everyone who reads this comic IMO.
http://www.he-man.org/forums/boards/...cussion/page32
I bring it up in this place because I think this place fosters a better sense of freedom when talking about stuff like this. I continued a certain tangent of the conversation to the Tar Swamp. I think the video you are about to watch will force you to think and post something of value in response. Since the Tar Swamp is a private closed forum, only registered forum members can see, I fear that this new era we live in (Facebook & Twiter) that people who want to join in might never even be aware of the topic being discussed. Honestly I want to start a firestorm. I want you to fight me tooth and nail to get me to change my mind, just as I would ask you to listen to my words and be willing to do the same. We can't have an honest open dialogue if we are not willing to admit that we might be wrong sometimes. Anybody who is reading this is a member of our community, and I want EVERYBODY to see the following... and consider it in regards to what DC and Mattel are doing to our woman...Because I find it to be morally reprehensible and I HOPE I am not alone...
...
Sorry ladies, we just can't help it... (aka how men make women feel)
Because we don't even understand that how we think/act makes you feel about your self.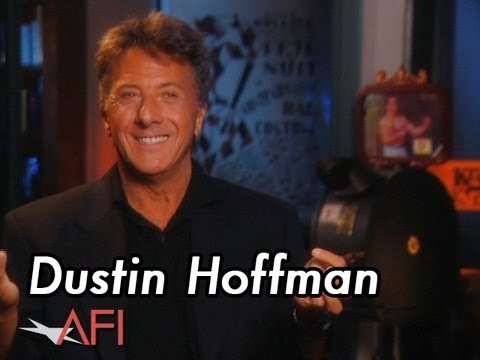 http://www.themarysue.com/dustin-hoffman-tootsie/
Do you understand that and feel a deep sense of shame? I did.
Do You now have a deeper appreciation of the hardship
we
put women through?...I now do.
My mom was a strong woman who worked and my dad stayed home with us at a young age. She was better and more traditionally education thus made more money. My father had problems with math and test taking. I have the same problems in fact. He didn't like me playing with "dolls" (She-Ra
"action figures"
) and almost had a heart attack when he saw me combing their hair. Little did he know I was just trying to get the mud out. He completely got over it once he realized that it's He-Man's sister and her friends. He was a good man who respected everybody. He only ever once said anything remotely chauvinistic in relation to his 12 year old self and his first girl friend...He was a man's man with out ever having to be "macho", and his definition of gender roles was always adapting.
Growing up with parents like that is probably the reason I'm a "sensitive guy". Before I saw this video I thought I was "the perfect guy" I didn't oogle women, talk about them in overly sexual ways, I hold the door open (for everybody) and even let the women pick up the check and drive me once in a while on dates. Which works for me because I HATE driving. I shy away from "guy talk" because it always regresses into the same penis measuring alpha male contests and conquests...Sorry ladies, we just can't help it...We can only try and do our best to always be respectful. most of the time we don't even realize how disrespectful we are being. Even still, after I saw this video I felt a DEEP sense of shame.
I realized I had to try even harder because I saw a lot of my self in that video. All of my female friends are attractive, I've had a crush on all of them at some point. (shuu don't tell em) That is most likely true for all men I would imagine? I try and stay friends with women after we break up...When the relationship didn't end in a melt down...I suddenly realized that in the past I have
actively
rejected relationships (romantic and otherwise) towards women I find unattractive...I didn't even realize it. Then of course that reminded me of all the ass holes who have rejected me my whole life...I felt like dirt. Lower then dirt. I felt like a lawyer... As a man, I can
never
understand what/how a woman feels. Gender politics go back to the stone age...I can sympathize because
all my life
I have struggled with my weight...I
often
feel devalued or
less then human
due to my size...I'm not equating the two, just comparing and contrasting them. I could be a thousand pound fat
man
, and I will still be a
man
...
which brings me to the following thread, the source for this one. I was going to put the above video in to that thread, but it
was
getting off topic. Some people did
not understand
or simply did
not agree
with what I was saying.
http://www.he-man.org/forums/boards/...cussion/page34
I really hope that anyone who failed to understand my
whole meaning
has learned something about how we perceive women and how we as men portray them. How society (made up and ruled by us) treat them and make them feel... I agree with Dustin Hoffman, the "brainwashing" (as he so aptly put it) is
deeply ingrained
in us all. It's primal. How powerful that emotion of "I am better then you" is. Nobody likes to feel less then. I learned my behavior was hurtful and I sought to change it. I'm always trying to be a better more respectful person probably because of my parents.
Ridureyu's thoughts on a different topic perfectly summed it up the whole problem.
Originally posted by Ridureyu
http://www.he-man.org/forums/boards/...-Thread/page28
It isn't any one persons faults, it's a all of society that needs to changes it's thinking IMO.
What do you think?
Am I just exaggerating the situation?
Am I being
"overly PC?"
Does Dustin Hoffman have to
"stop acting like such a little girl"
Mostly I'd love to here from the ladies and what
they
think and feel...