IDK, That guy looks like he did the impaling him self, even without the spoiler text explaining the situation.
I think the only bright side is that MAYBE, since the 3 tower's tapestry was shown inside Castle Grayskull back in #13, that this
isn't He-Ro!
The Son of Grayskull isn't named at all in the issue.
isn't "Gray", "Ro" or either Dare YET. These damn comics play on our expectations frustratingly (and at time uncreatively) so. This could be "vikor" in He-Ro's gear. It might have been guarded by Eldor hiding out like Obi-Wan. That's what I'm telling my self, but I don't believe me...I doubt that is DC's and Mattel's intent. I fear this is the He-Ro of this version of MOTU...Just another He-Ro to add to the list of "not the original".
It doesn't feel like they know or understand the basic principles of MOTU history, much less it's esoteric lore that even the semi hardcore collectors are seemingly unaware of. MOTU can be confusing for people who don't know everything...
Interesting point about The Sword and the Gar Human relations. Though I don't think anyone is even aware of King Hiss's Machiavellian schemes (Now Hiss is the "unnamed one"
LOL) How/why he isn't trapped/banished like the other Snakemen really needs to be explained. What is most annoying about these damn comics, is when you know TOO MUCH MOTU history these comics don't just do shock value stuff, but assumes you know "the basics" which is why when they change something so basic, I get frustrated. Are they trying to appeal to the casual or hardcore fan? It feels like both and not well enough for either IMO.
"One canon" isn't necessarily what I want either...I just want a few less "canons" and a clear focus and history for once like the UK comics and German audio plays seam to have been afforded. I just want consistency for ALL versions of MOTU, but your absolutely right, we don't even have consistency for a single Universe. Even Filmation contradicts it self. Everyday I wake up, I thank the Ancients that THIS GUY only appeared in ONE episode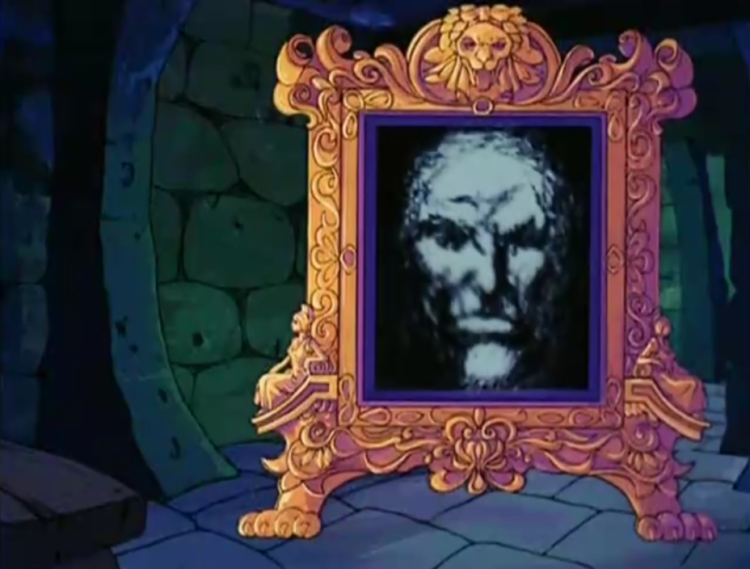 (wait...Is that a LION HEAD?..never mind that now. FOCUS!)
You make an excellent point about the 1982 series bible, which Is why I've always agreed that MOTU cannot be contained by a single universe like with Teh Bioz...Given Prince Adam's He-Man's "first appearance" was born in DC's Pre-Crisi multiverse, and these comics now exist somewhere in and about The 52 Multiverse of the modern era., I think an explanation can be had, that while convoluted, and full of epic lore dumps, can be as fun as any of DC's Great Crisis level events! The Comic story detailing this would be amazing ride for a HARDCORE MOTU fan. Masters of the Multiverse.
Story begins with Scrollos and Songster arguing continuity. One of them says "well The Sorceress said this" the other responding "Well that's not how I herd it from Zodac!" :P
What would be great is to have an official timeline and bios, with basic information (more like the 1987 style guides!) so we know what happens to who when. Like what DC did after Zero-Hour.
(scroll down for visual Timeline)
http://stuffbybrian.blogspot.com/201...rsary-fan.html
and no matter what the continuity or interpretation, those basic points in the timeline DON"T get changed.
(if anyone reading this doesn't know what a Multiverse is)
(And that's just the current DC multiverse, it use to be INFINITE...Then it had one universe. Then it had Hypertime, but that was just variant timelines (like ALternate 1985 in Back to the future) and DC editorial said "that's cheating." then they realized, Ok, "52, that's a nice round number."
How about five? Five Eternia's. That's how many canons or universes there SHOULD be.
(alternate timelines, Anti-Eternia and any future media not included LOL)
*Sigh nobody cares...