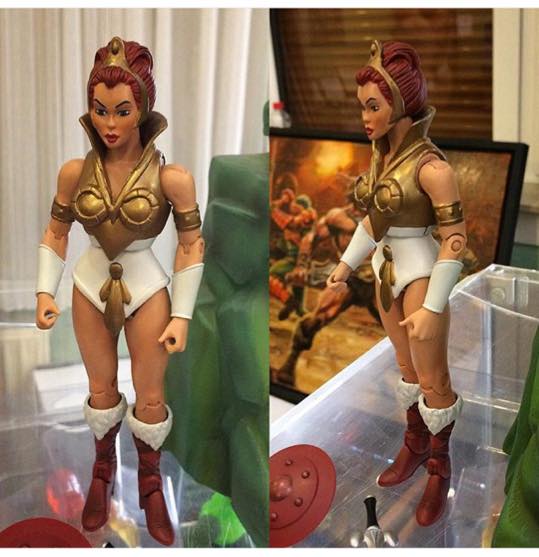 Thanks to Jukka from Grayskullcon!
It looks like Mattel dropped the ball super hard on the "Filmation" Teela that comes with Point Dread. One fan on the .org mentioned that this might be the reason why we haven't seen very clear pictures of her until this point. Did the 4H sculpt this or was this done in house? The original Teela from 2009 is still the best!
The first thing that's off is the waist swivel. If this is the way that it would have looked, then Mattel should have kept it to one piece, as too much articulation can ruin the sculpt if it's not done right. The next thing is that headsculpt...
Failmation Teela's
face looks like it sits too low. And from another angle, it looks fat.
Now I think I'm going to wait on Point Dread. Since vehicles don't really go too fast, I think I can wait on this one.
At least it will be good to get her Filmation weapons...