Looks like I spoke too soon in the other Mega Construx thread today! So apparently the Castle is happening and you can pre-order it from Gamestop's website for $249.99 and it will be released on 1/1/2020:
https://m.gamestop.com/product/toys/...ayskull/173029
DESCRIPTION

Castle Grayskull was built to protect an unknown source of power - and now you can too! Discover all of Grayskull's mysteries when you assemble more than 3,600 pieces to recreate this authentically-detailed and completely faithful castle. Grayskull opens wide to reveal working weapons and launchers, a throne room with surprises, working elevator, and drawbridge that opens and closes. This collectors set also includes 6 micro action figures: He-Man, Skeletor, Man-at-Arms, Teela, Beast Man, and the exclusive Sorceress! Ideal for ages 10 and up.
Pixel-Dan has a video on it as well: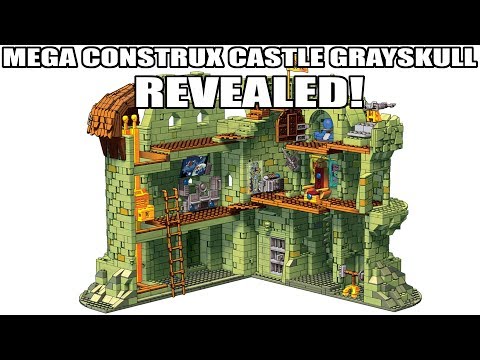 Things are looking good thus far.